EASY STAIN REMOVAL USING JUST WATER
Buffalo Eraser Sponge successfully removes virtually all the toughest household stains and grime without harsh chemicals!
REMOVES TOUGH STAINS
Buffalo Eraser Sponge stain remover successfully removes tough food stains, blood stains, grass stains, permanent marker, sharpie, paint, grease and more
WORKS WITH JUST WATER
This powerful stain removing cleaning product works with JUST water which makes it quick and easy to use. No fancy soaps or harsh chemicals needed!
FOR MULTIPLE SURFACES
Specially formulated to remove tough marks, stains and grime both inside and outside of your home, on multiple different surfaces
STRONGER THAN EVER
The Buffalo Eraser Sponge is 50% stronger than generic brands with 10x more cleaning power and engineered to last longer
LASTS 10X LONGER THAN OTHER MAGIC ERASER SPONGES
The Buffalo Eraser Sponge combines the cleaning power of melamine foam and the abilities of nylon scrubbers to create a powerful and long lasting cleaning device. The nylon keeps the melamine from tearing apart, which allows for extended use.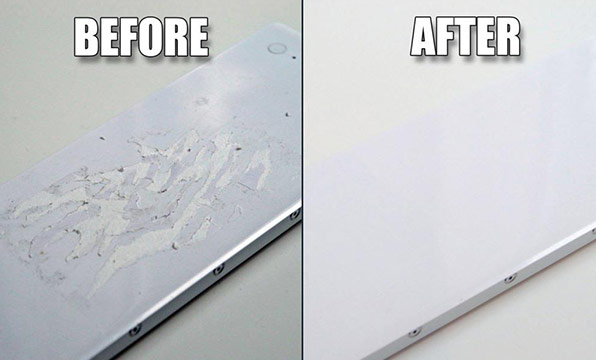 For Indoor and Outdoor

Kitchen Utensils & Equipment

Dining Room Furniture

Boats and Vehicles

Walls and Painted Surfaces

Tiled and Wood Surfaces

Glass and Perspex

Cooking Grills

Garages and Gutters

Tyre Rims and Tools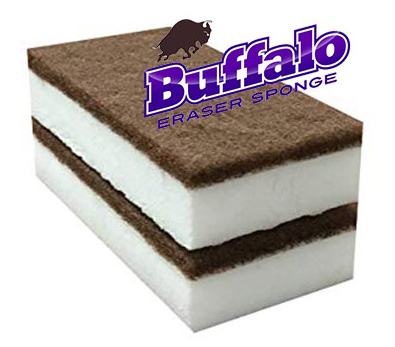 BUY BUFFALO ERASER
SPONGE ONLINE