EFFORTLESS BOAT AND MARINE CLEANING
BlueFin Marine Cleaner & Degreaser GREEN super cleaner for boats, yachts and all marine equipment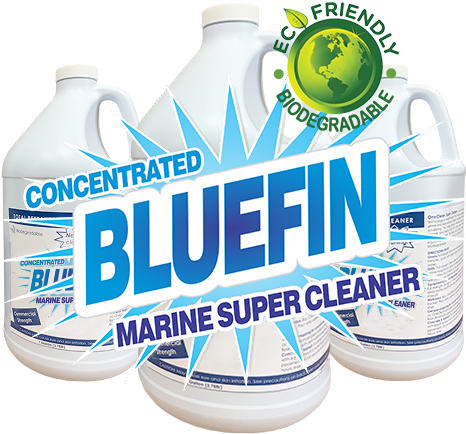 FOR MULTIPLE SURFACES
BlueFin Marine Cleaner & Degreaser cleans multiple surfaces including fiberglass, vinyl, carpet, rubber, teak, acrylic, canvas, aluminium and stainless steel
ECO-FRIENDLY FORMULA
Non-aerosol, biodegradable and specially formulated to dissolve stubborn dirt and grime without harsh and toxic chemicals that could pollute water
MULTI-PURPOSE CLEANER
Also quickly breaks down insect debris on vehicles and trailers and can be used around the house for general cleaning purposes too
INDUSTRIAL STRENGTH
This highly concentrated, industrial strength formula is POWERFUL, safe and easy to use - just spray on soiled surfaces and wipe or scrub away!
100% SATISFACTION GUARANTEED
The BLUEFIN concentrated super cleaner for boats and marine equipment outperforms other cleaning products, even those with harsh chemicals. Safe and easy to use, it effectively removes black streaks, grease, mold, fuel spills etc and removes scum lines, algae and scale from boats, boat hulls, yachts, jet-skis, canoes etc.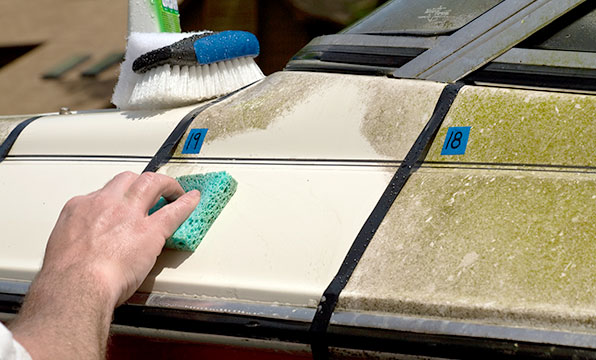 Boats and Yachts

Aluminium Boat Hulls

Fibreglass Boat Cleaning

Jetskies and Canoes

Marine Equipment & Trailers

Vehicles and Motorcycles

Deck Cleaning

Household Cleaning

Garage and Outdoor

Gym/Exercise Equipment

Playground Equipment

Industrial Tools