HOW TO CLEAN YOUR AUTOMOTIVE SHOP
Use the DriveUp GREEN degreaser to remove motor oil from equipment, concrete and clean anything in your automotive centre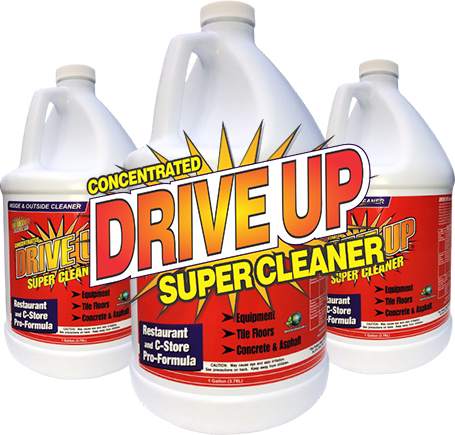 WHY USE DRIVE UP FOR
SHOP AND C-STORE CLEANING?
You've invested a lot of time and money into your business. Protect that investment and learn how to clean oil and grease from concrete, engines and equipment effortlessly and to industrial standard with Drive Up. You may be tempted to use lower-cost consumer grade cleaners - but saving a few dollars will cost you a lot more in the long run. Choose industrial strength and reduce inventory and labor costs and save storage space with Drive Up.