ECO-FRIENDLY
GREEN CLEANING PRODUCTS AND
ACCESSORIES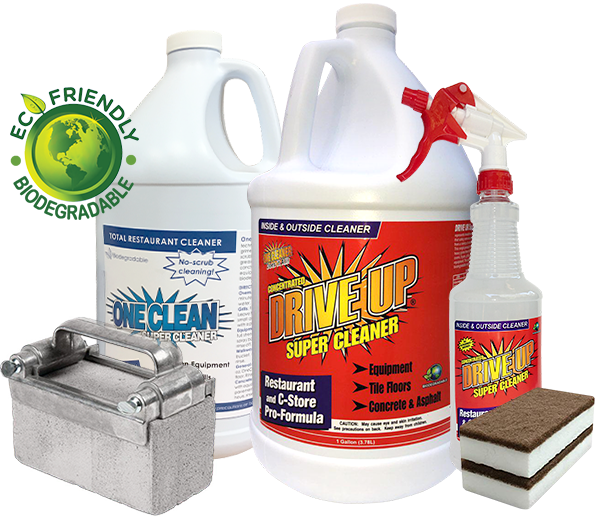 HIGHLY CONCENTRATED
Highly concentrated Eco-Friendly green cleaning products - industrial super cleaners and degreasers used by large chains and corporations, now brought direct to the public. Consumer grade "off the shelf" degreasers are on average 10x more diluted compared to our cleaning agents.
AFFORDABLE. EFFICIENT. SAFE
Our eco-friendly, non-corrosive and non-butyl water based cleaners can be used on any surface and will easily remove oil and grease without harming you or the environment around you. Save time and money and gain maximum performance!
FREE SHIPPING ON ALL PRODUCTS
*Within the United States of America only
FREE SHIPPING


*Free Shipping within the United States of America only*

WHAT DO YOU WANT TO CLEAN?
Grease is grease and we know how to clean it! Our range of eco-friendly green cleaning products consists of multi-purpose and multi-surface specialised super cleaners and degreasers. They can be used for an extensive list of cleaning applications from commercial kitchen cleaning to automotive, marine, industrial, decks and playground equipment to residential cleaning and more.