Home » Shop Green Cleaning Products & Degreasers » Solo Super Absorbent for Oil & Fluid Spills » Solo Super Absorbent Eco-Friendly Oil Spill Absorbent Powder – 4 Gal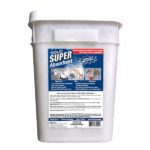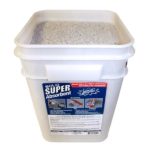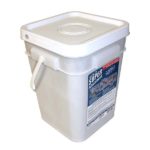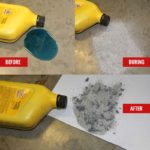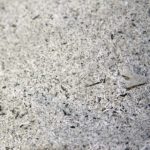 $58.00
Ultra performance oil spill absorber and remover. Absorbs 8x its weight in oil and grease!
This safe and 100% all natural plant based absorbent powder is processed for ultra high absorbency to effectively absorb nasty oil spills, grease and 300+ other types of liquids. High viscosity oils, chemicals, acids, adhesives and fluids stand no chance against this oil absorbent powder. Cleans up oil spills FAST and leaves no trace or residue behind! Oil and fluid is locked in, encapsulated and held in superior retention – simply sprinkle, mix and dispose.
Expertly designed for ultimate absorption power and absorbs up to 6 times more liquid per pound than regular conventional absorbents on the market
Environmentally friendly and 100% natural, carcinogen-free, non-toxic, silica free and odor-less alternative to toxic absorbent powders
Holds the capacity to absorb 8 times its weight in oil, grease and fluid
Specifically formulated to absorb fluids of high viscosity
Cost effective – a little bit goes a long way. The low density smaller granules in the Solo Super Absorbent offer more surface area and more scoops per pound and in turn saves you money
Absorbs better than clay and other industrial absorbents and will absorb both liquid and semi-liquid
Fluids are locked in and encapsulated. Allow it to soak, sweep it up and the spill has disappeared like magic!
Use as part of your spill control plan at home, in your garage or plant or on your driveway
Use to easily catch greasy drips under propane BBQ grills
Exceeds EPA Landfill requirements
Non-flammable and non-leaching
Available in a loose powder form in a 4 gallon plastic bucket with a resealable lid
Instructions included
Please note: Hazardous fluids absorbed by Solo Super Absorbent will not be rendered less hazardous or less flammable. Absorbent that has been contaminated with hazardous, toxic, or caustic chemicals must be disposed of in compliance with local, state and federal regulations.
| | |
| --- | --- |
| Use to absorb: | Oils, petroleum based products, antifreeze, acids, adhesives, chemicals, hydraulic fluid, transmission fluid, liquid and semi-liquid foods, paints, polymers and over 300 more types of fluids! |
| For use on: | Suitable for use on almost every surface including concrete, turf, carpet, linoleum and driveways. Keep on hand when working on trucks, cars or motorcycles to quickly clean up spilled oil and fluid |